From Mouseketeer to megastar: The rise of Justin Timberlake
Maroon 5, Tim McGraw and Phoenix also performed on the second night of the two-day festival. ____ GUYS NIGHT OUT (OR ONSTAGE) Bruno Mars led the pack of men who entertained the crowd of thousands at the iHeartRadio festival. The singer was smooth as ever: He kicked off his set with fun, upbeat numbers "Locked Out of Heaven" and "Treasure," but transitioned to a soulful and passionate performance of "If I Was Your Man." He earned whistles from the audience. Mars reached epic heights when he sang "Runaway Baby" he was funky and even imitated James Brown's signature dance moves. The legend would be proud. The singer-songwriter-producer finished with a smoky, steamy rendition of his latest single, "Gorilla." Justin Timberlake also held his own with the night's closing performance. Floyd Mayweather, who's dominating win over Canelo Alvarez last week in Las Vegas was the richest fight ever, introduced Timberlake as "the heavyweight champion of music." His set included "Cry Me a River," "Take Back the Night" and "Like I Love You." Drake got concertgoers out of their seats when he performed "HYFR" and "Started from the Bottom." "I'm here to party," he told the crowd. Miguel was in a similar mood: After performing "Adorn" and "(hash)Beautiful," he urged the crowd to "have a good night and make some bad decisions." ____ MILEY CIRCUS There's no end to Miley Cyrus' antics. The 20-year-old performed three songs at the iHeartRadio festival all in a dress that revealed most of her body, except her covered nipples and tight shorts. She sang her hits "We Can't Stop" and "Wrecking Ball," where her eyes were watery. Britney Spears introduced the singer at the festival; the two worked on a song that will appear on Cyrus' new album, "Bangerz," out Oct. 8 "I'm sure everyone's going to be talking, which is what she wants," said Miguel, who added he "only caught a couple glimpses" of Cyrus' performance. The singer-actress also performed a similar set at iHeartRadio's outdoor event earlier in the day. ____ A ROCKING SURPRISE Joan Jett celebrated her 55th birthday in a big way: She joined Ke$ha onstage and earned roaring cheers from the crowd. She was excited on the guitar in an all red ensemble as she and Ke$ha sang "Bad Reputation." Fireworks burst after the performance and Ke$ha yelled "happy birthday." She also got the crowd to say it to Jett as well.
Justin Timberlake taking full advantage of his 'Experience'
Justin Timberlake's "The 20/20 Experience" hit it big this week around the world. In the United States the album came in at No.1 on the charts, selling 968,000 copies, according to SoundScan. It also hit No. 1 in multiple countries including New Zealand, Canada and Switzerland, topped the charts on iTunes in 89 countries, and is the biggest debut in the United Kingdom so far this year. "The 20/20 Experience" also ranked 19th in overall sales for an album since SoundScan debuted in 1991. Given his golden touch, it should come as no surprise that JT's former band 'N Sync holds the No. 1 spot for 2000's "No Strings Attached." Not too shabby in an era when experts have long decried the slow death of the album. Justin Timberlake album sales skyrocket "A lot of artists are not known for albums, they are known just for singles," said Steve Stoute, a friend and former music executive who recently worked with Timberlake on the Bud Light Platinum ad campaign. Ordinarily, he said, "If you put out singles and you don't follow up quickly enough, unfortunately you are going to be forgotten." The Justin Timberlake experience "But when you are an artist like Justin who has put out great album after album after album, whether as a part of 'N Sync or as a soloist, his body of work is so great that people will buy in." Timberlake's video for his grandparents In fact, it seems that the seven year wait for new music from the former boy bander turned actor turned favored "Saturday Night Live" host ratcheted up fans' anticipation even more. His last two albums, 2002's "Justified" and 2006's FutureSex/LoveSounds debuted more modestly, at 439,000 and 684,000 respectively. When Timberlake returned to the music scene, he did so with a vengeance and, Stoute said, a perfectionist's eye, trained on everything from music videos, the aforementioned commercial that aired during the Grammys, his fifth "SNL" hosting gig, a Grammy performance and a weeklong residency on the "Jimmy Fallon Show." That's not even to mention his upcoming joint tour with Jay-Z, who guest raps on the album's first single "Suit & Tie," and the second volume of "The 20/20 Experience," which is expected to come in November . "I think it's one of the best marketing plans I've ever seen put together period, even outside of records," Stoute said. "Just one of the best product launching marketing plans I've ever seen." Joe Levy, the editor of Billboard , said Timberlake's approach leading up to the debut is an example of "secrecy in the age of transparency." Like David Bowie, who recently dropped an album no one was even expecting, Timberlake played it close to the (double) vest . Levy said it's unusual because fans these days are used to "artists telling us a record is coming, delaying the record when the first single doesn't work, pushing the record back when the second single doesn't work." "The secrecy with which the record was made, and the careful way in which it was delivered was all part of it," he said.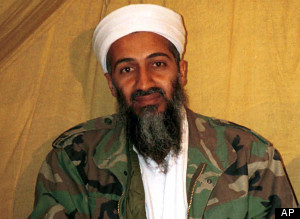 (CNN) — Justin Timberlake is an Entertainer. That's JT, with a capital "E": Everyman, Everything and Everywhere right now. With the long-awaited release of "The 20/20 Experience," his first album in seven years, 32-year-old Timberlake has managed to endear himself to both women and men — crafting an amalgam of talents that have made him a character not seen in a generation or two in show-business: The well-rounded performer. You won't find anyone else like him in music, or Hollywood for that matter. It's an organic chemistry of likability: equal parts movie star, debonair showman, TV comedian and successful businessman. "My idols have always been the types of guys who could do anything," Timberlake told "The Guardian" in 2011. "Gene Kelly, Fred Astaire, Sinatra, Dean Martin; and when you look up to people like that, you don't accept that you need to be compartmentalized." The Justin Timberlake experience Justin Timberlake: A boy with big dreams Justin Timberlake's bringing tofu back "I wouldn't call him Frank Sinatra," "Billboard"'s , Phil Gallo told CNN. "I'll go Bing Crosby because Bing Crosby was more of the, A, wise investor, B, very specific vocal style that evolves — but you knew it was Bing, just as you know this is Justin. And the acting in the kind of movies they were — arty, but they told a good story and they appealed to the audience of the day." Timberlake's business ventures are as diverse as professional sports franchises and golf courses, fashion, the Internet, and restaurants. Gallo added, "Here's somebody who really understands popular culture — who knows a good project when it's presented to him, that — that captures a certain zeitgeist." And then there's the music. It, like the singer, oozes old school. "I will not be the type of artist that puts out 10 to 15 albums," Timberlake recently told "Rolling Stone." "That's just not who I am. They're really special to me.